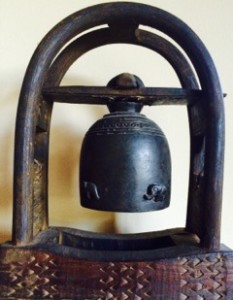 Education & Training
I received my Bachelor's degree from Dartmouth College. After gaining experience working with abused children and their families, I was accepted to the California School of Professional Psychology in Berkeley, where I earned my Doctorate in Clinical Psychology. My doctoral research focused on the detection and assessment of child sexual abuse. I received further clinical training at Children's Hospital and OMI Family Center in San Francisco.
Professional Experience
In addition to my private practice, I am a clinical supervisor at the California Institute of Integral Studies where I supervise doctoral psychology interns. I am also Past President of the Northern California Society for Psychoanalytic Psychology.
While building my private practice, I worked at Belmont Hills Psychiatric Hospital, providing inpatient counseling and therapy groups, and Family Service Agency of San Mateo, providing individual therapy and couples counseling. I was a consultant for the AIDS Behavioral Research Project at the University of California at San Francisco (UCSF), which looked at the connections between sexual behaviors of gay men and HIV infection. I also supervised psychology interns at UCSF's Operation Concern mental health agency, which provided counseling and psychotherapy services to the LGBT population.
Affiliations
International Association for Relational Psychoanalysis and Psychotherapy: Member
Psychoanalytic Institute of Northern California: Community Member
Division 39 (Division of Psychoanalysis) of APA: Member
Northern California Society for Psychoanalytic Psychology: Member, Past President
San Francisco Center for Psychoanalysis: Community Member
California Institute of Integral Studies: Clinical Supervisor
Publications
Clinton, G. T. & Jenkins-Monroe, V., 1994. Rorschach Responses of
Sexually Abused Children. Journal of Child Sexual Abuse, Vol 3(1).