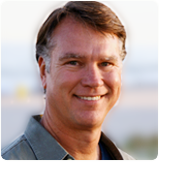 Welcome.
My name is Dr. Greg Clinton. I am a Licensed Psychologist in full-time private practice in the Duboce Triangle-Upper Market area of San Francisco. I hope these pages provide a sense of how I work as a therapist and help you to decide if I might be able to help you.
For the past 26 years, I have helped people with a wide variety of issues, ranging from acute short-term crises to more complicated long-standing patterns of behavior.
Specialties
My Other Areas of Expertise Include ….
Self-esteem
Intimacy & Relationship Difficulties
Child Abuse
LGBT & Questioning
Sexuality

Substance Abuse
Internet Porn Addiction
I believe very strongly that a collaborative and interactive therapeutic partnership is key in order for therapy to really work. Safety, openness, and authenticity are vital components of the working relationship that I strive to create and maintain.
If you would like to talk about what is going on and to see how it feels to work together, please feel free to contact me and set up an initial consultation.